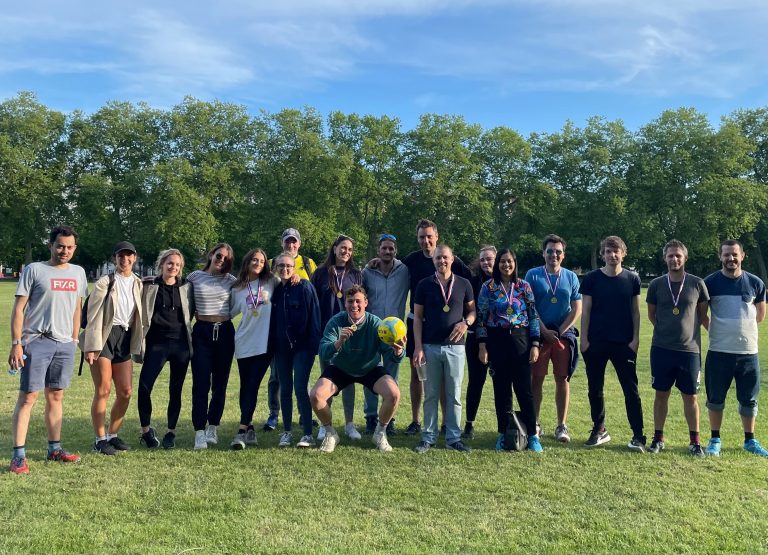 FIXR, a fast-growing, innovative events management and ticketing platform, is delighted to be shortlisted for the Digital Excellence Awards (Best Global Platform / Technology / Tool category.) We believe it's testament to the collective determination and skill of the FIXR team who are genuinely passionate about people, events, and technology.
Founded in 2015, FIXR is a one-stop shop for event organisers to create events, sell tickets, and deliver experiences, and ticket buyers to discover events, buy tickets and create memories. FIXR makes it incredibly quick and easy to create and promote events, and dynamic tools allow event organisers to analyse and optimise their sales and revenue. We empower event organisers by giving them the data and insights they need to put on the best events possible.
Our product is always evolving based on user feedback, insights, and in response to the dynamic events industry. FIXR is free for event organisers to use, with the lowest booking fees on the market for ticket buyers. Plus, we offer even lower booking fees for student and charity event organisers because we want to reduce the barriers to entry for anyone to organise events, whatever the event type, size, or budget.
From workshops to concerts, conferences to music festivals, you'll find events on FIXR in locations around the UK and globally, amateur to professional. The powerful platform scales from basic registration and ticketing to a full specification events management platform.
Event organisers benefit from FIXR's self-service event planning tools including tracking links, waiting lists and ticket transfers. Ticket sales can be tracked online via the ticketing website or through website and social media integrations. Real-time sales data helps event planners assess campaign performance, attendance, and revenue. With powerful event discovery and free event marketing tools, FIXR enables event organisers to reach key target audiences including university students and ultimately, sell more tickets.
Being nominated for this award is an important milestone for us, marking how far we've come from being a start-up in 2015, to a scale-up in 2022 with clients including the venue groups Rekom UK, Brighton Pier Group PLC and Revolution Bars Group PLC. It's great motivation and confirmation that we're moving in the right direction, successfully building a client base and company culture that is going from strength to strength.
Venues and event organisers have a renewed focus on reaching, understanding, and retaining their audiences now once key marketing channels like social media advertising are less effective since iOS 14. FIXR acts as a website for event organisers who don't have their own or another way of selling tickets for event organisers who do have their own website. All event data is owned and accessed only by the event organiser, not FIXR as the third-party ticketing platform, giving full control to event organisers.
Ticket buyers are in control of when and how they want to be contacted too. Features like 'Follow an Organiser' improve communication and the relationship between event organiser and ticket buyer. Ticket buyers opt in to receive in-app push notifications and emails about new events so they can be the first in line to get tickets. Event organisers can sell more tickets, faster. FIXR is more than just ticketing, helping event creators create, connect with, and bring communities together through memorable experiences.
The events industry is an incredibly important part of culture and society in the UK and globally. There are still challenges ahead with Covid not yet over and energy bills rising. We are determined to continue to help our clients create events, sell tickets, and deliver experiences by providing next-level events management and ticketing technology. Our own mission is to be the best business information tool for event organisers on the market, helping even the smallest side hustle to think and act like a business, so they can run a successful event and repeat that success over and over again.
Keep up with the latest FIXR company updates on our socials at @fixr_co (twitter) and @fixr.co (Instagram). Find out also more about the events we offer at fixr.co.